Our Serivces
We provide total logistics services from inland transportation in Myanmar to international ocean/air transportation.
Storage (ordinary storage)
Export & Import customs clearance
Export & Import documentation
Ocean Transport (FCL/LCL)
Air Transport
Inland Transport (Container dray, distribution by truck and river transportation)
Border Transpor
We porvide intermodal transportation service between Japan/Asia Countries to and from Myanmar by our overseas network. We provide logistics support for the businesses and institutions have been in, and/or coming over Myanmar.
---
Logistics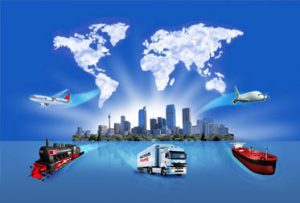 We focus on logistics services including ground transportation, air freight, ocean freight, domestic traffic as well as international freight forwarding and multimodal transportation.
Whether you are shipping freight by air, ocean or truck, KMA-Suzue can show you how to reduce freight costs, shorten transit times and avoid penalties for non-compliance with customs regulations. Moreover, we possess a wider network throughout Asia and we operate with a closely network of branch offices and agents that supports us to fulfill the requirements of our clients easily and providing our clients expedited services. With our professional expertise in providing prompt, smart and efficient solutions, we has covered our clients on the road, in the air, on the ocean.
No matter where or what time in the world, we are ready to assist our clients in every aspect of transport logistics service needs.
---
Inland water transportation
Inland waterway transport is a competitive alternative to road and rail transport. In particular; it offers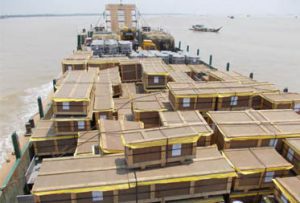 an environment friendly alternative in terms of both energy consumption and noise and gas emissions. Along with truck and rail connections, inland waterways provide an attractive alternative for transporting bulk cargo such as rice and beans, construction material, project cargo, diesel fuels etc.
We, KMA-Suzue expanded our services in this field of inland waterway transport. We are providing transportation service by tugs, barges and LCT in Ayeyarwaddy River, Chindwin River and Myanmar coastal areas and available to assist our clients with a broad range of services related to inland waterway transport
---
Cross border import/export transportation
KMA-Suzue has the expertise necessary to avoid delays and smoothly transition your freight from Thailand to Myanmar across the border and we can assure that your freight will arrive on-time and intact.
Let the experts at KMA-Suzue handle your border import/export handling and rest assured your freight will arrive not only on-time but also in compliance with customs regulation. KMA-Suzue will handle the complexity of the move for you, and deliver business advantages you never thought possible. Moreover, we can provide not just any solution but the right solution.
---
Customs brokerage
We can assure that choosing the right customs broker can mean the difference between profit and loss; between compliance and noncompliance; between the cargo being released and delivered on-time and chronic delays.
The hallmark of an experienced customs broker is attention to detail. We, KMA-Suzue pay attention to all the details and utilize our experience and effective management system to ensure that our customs solutions that keep our customers in compliance and benefit for their business. We can help the customers manage imports and exports, by ocean, air or ground, with comprehensive customs support.
We, KMA-Suzue provides premium service to any and all types of exporter/importers in a wide variety of industries. Our licensed/certified customs specialists will work with you to expedite the customs clearance of your shipment.
In order to provide PREMIUM services to our clients, KMA-Suzue offers the following services:
Clearances at all Ports in Yangon
Clearances at the Air Port in Yangon
Clearances at the Border (Myawaddy)
Clearances for all modes of transport: AIR, OCEAN, TRUCK.
---
Safety & Security
Entire CFS campus is secured with high compound wall with bulk wire
well-trained security personnel 24 x 7
CCTV installed entire warehouse and yard area of externally/internally to prevent any unauthorized entry
Fire Alarm
Fire Fighting Equipments such as Fire Hose Reel, Fire Extinguishers, Fire pump fees maintains high pressure
---
CFS Services
Our CFS is located in Dagon Seikkan Township which is about 15 km from Yangon Port. Our CFS is dedicated for Export/Import cargoes/containers. Our Warehouse is used for General Cargo, Garments and other clean cargoes.
With amenities such as high-tech WMS, temperature controlled facilities and consolidated deliveries, our warehouse is equipped with the services you need, when you need them.
Cross Dock Services
Dryage/Intermodal
Import and Export Cargo/Container Handling
Garment on Hangers (GOH)
Palletization, Sorting, Re-packing
Labeling and Strapping
---
CFS Location